Surfactants Bringing Chemical Enhanced Oil Recovery (EOR) to The Next Generation
Oil Chem Technologies is a leader in surfactants and processes for chemical enhanced oil recovery (EOR) and unconventional gas.
Field proven, effective, and economical surfactants for enhanced oil recovery. More than 80 million ASP surfactants were successfully injected at ultra low concentration. Unique chemistry for high temperature, high salinity fields.
Green alkali can be used to replace inorganic alkali and also be used as chelating agents for water treatment. Green alkali can eliminate the water treatment in the EOR ASP process, and improve the oil recovery  without the scale and corrosion issues.
Effective and economic recovery of heavy oil without steam or solvent. Other mechanical means such as pulse injection, down-hole gas generation, and heavy oil viscosity reduction can assist the heavy oil recovery and transport.
NanoSurf 969 is a patented flow back additive for fracturing applications. It is 100% green, field proven micro-emulsion. All the ingredients meet California Proposition 65 requirements.
Stimulation chemicals can be use in fracturing, re-frac, acid stimulation, hot oil applications to remove the near wellbore damage and increase the oi production.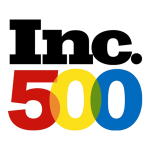 An Inc 500 Fastest Growing Private Company.
Oil Chem was recognized by Inc. 500 as one of the fastest growing private companies.
The wetting heterogeneity may affect recovery. In an oil wet or mix wet formation, oil adheres to the surfaces, resulting in lower oil recovery.  SS-7593 alters the wettability , reduces the interfacial tension and improves the oil recovery.
Control the undesirable sand production from the weak sandstone formation or from the proppant flowback after fracturing can increase productivity and reduce operating costs. Produced proppants and formation solids will reduce the production of hydrocarbons and often causes damage to surface production equipment and downhole pumps.
Low concentration of  SS-318 can be added to HCl to enhance the acid stimulation through the matrix. It further alters the wettability of the formation, reduces the surface tension and reduces the viscosity of the heavy oil and enhances the oil production.
Green solvent is a bio based solvent. Surfactant is added to make the solvent dilutable and dispersible in water so it can be applied safely, effectively and economically as wellbore cleaner, rig wash and tank wash, etc.
NOFOM 1976 is a unique, effective,  reacted silica defoamer that has been used in a wide range of industrial applications. It is a silicone-free dispersion and it is stable at high temperature and over a wide range of pH conditions.
The one step sulfonation/ alkylation process saves millions of dollars on the manufacturing process. These products have the sulfonate group on the alkyl chain instead on the benzene ring that improves the solubility and result in many unique performance properties.