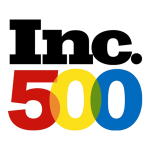 An Inc 500 Fastest Growing Private Company.
2009
#38
Top 10 Women Lead Company
2008
#142
2006
#182
Meeting Challenges Through Excellence, Experiences and Expertise
Oil Chem Technologies provides State of the Art surfactant technology for oil field, specializing in Enhanced Oil Recovery and heavy oil recovery without steam and solvent.
They are differentiated from other EOR surfactants suppliers with a combined 21 years of actual field chemical EOR success, experience, and State-of-the-Art patented surfactant technologies, in alliance with world-class chemical manufacturers to provide field proven surfactants for EOR.
Oil Chem's ORS-41  was injected in 1995 in Daqing, China and successfully established the use of low surfactant concentration field-wide ASP. Oil Chem has since provided over 80 Million pounds of surfactant that have successfully been injected worldwide at an average concentration of 0.1 wt % - 0.3 wt % without co-surfactant, co-solvent, or salinity optimization. This eliminates additional cost and handling and also the possibility of chromatographic separation due to preferential absorption onto the reservoir or partitioning between the oil and injection brine during propagation through the reservoir.
In addition to developing unique, state of the art products for EOR, fracturing, acidizing, heavy oil recovery, oil sands production, shale and unconventional reservoirs, Oil Chem's products have found use in other industries and applications including asphalt emulsifiers, mining, anti-foaming agents,  catalysts, wetting agents, dispersants, foaming agents, and demulsifiers.